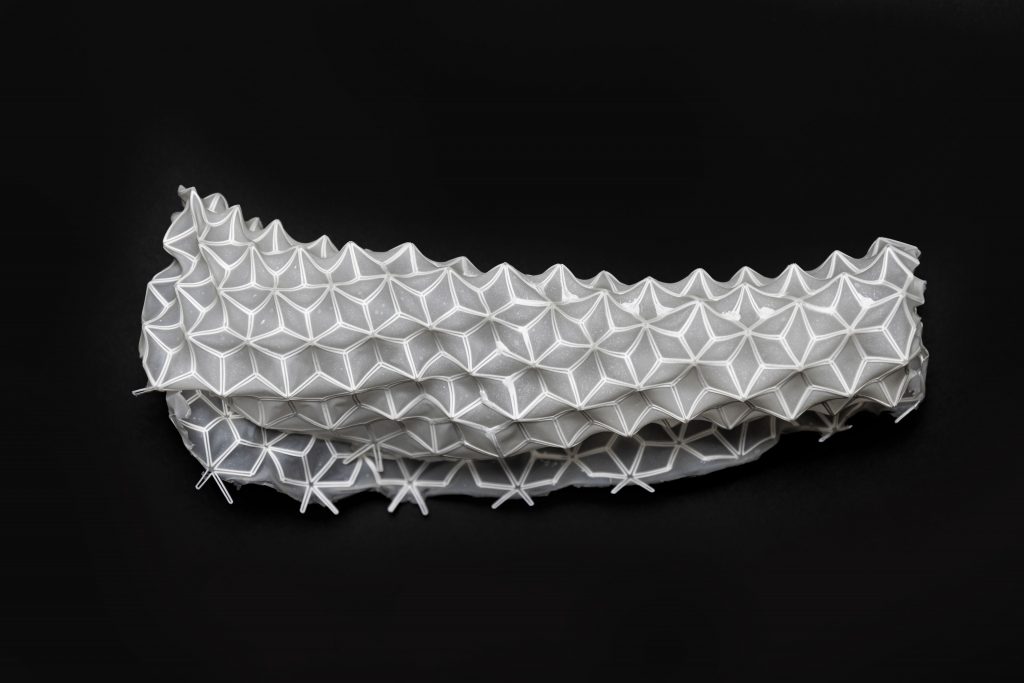 Where: 
Veem | Floor 3 | Strijp-S | Torenallee 80, 5617 BE Eindhoven, The Netherlands
When:
19.-27.10.2019
Aalto University CHEMARTS is presented for the first time at DDW, the most important international design event showcasing new material-related projects. The CHEMARTS exhibition consist of six concepts that are the result of research conducted into new wood- and cellulose-based materials by students, researchers, lecturers and professors from Aalto University. The exhibited projects are all-cellulose composites with dyers' Woad, Ioncell textile fibre, structural colour, tomato waste, biodegradable 3D shapes, and nanocellulose mixed with feathers. CHEMARTS has been selected for DDW Bio-design route, and professor Pirjo Kääriäinen will give a talk at DDW talks on 23.10.
In circular economy materials are not only reused or recycled; they are merely stored in products, and used again and again. When designers and scientists join forces already in early stages of materials research, new plant-based materials can be designed and developed for these closed-loop systems. 
CHEMARTS is based on continuous and inspiring collaboration between design, fashion and scientific material research at the Aalto University, Finland, since 2012.
Designers from participating teams:
Anna van der Lei & Anna-Mari Leppisaari : Layers of Blue 
Anna Semi : Knits from Wood
Megan McGlynn : In Tension
Meri-Tuuli Porras : To-Matter
Noora Yau : Shimmering Wood
Sini West : Plumology
https://www.ddw.nl/en/programme/1705/chemarts
https://www.ddw.nl/en/routes/319/bio-design-route
---
More information of CHEMARTS and exhibition at Veem:
Pirjo Kääriäinen / pirjo.kaariainen@aalto.fi +358 50 381 0217
Anna van der Lei  / anna.van.der.lei@aalto.fi
Anna-Mari Leppisaari / anna-mari.leppisaari@aalto.fi